"When the smoke clears..."
Major Triumph
and
Victory Girl
storm Hitler's bunker near the end of World War 2. Sketch by SimonKirby, released under
CC-BY-SA
. Feel free to reuse this image in any way you see fit. Attribution is not required.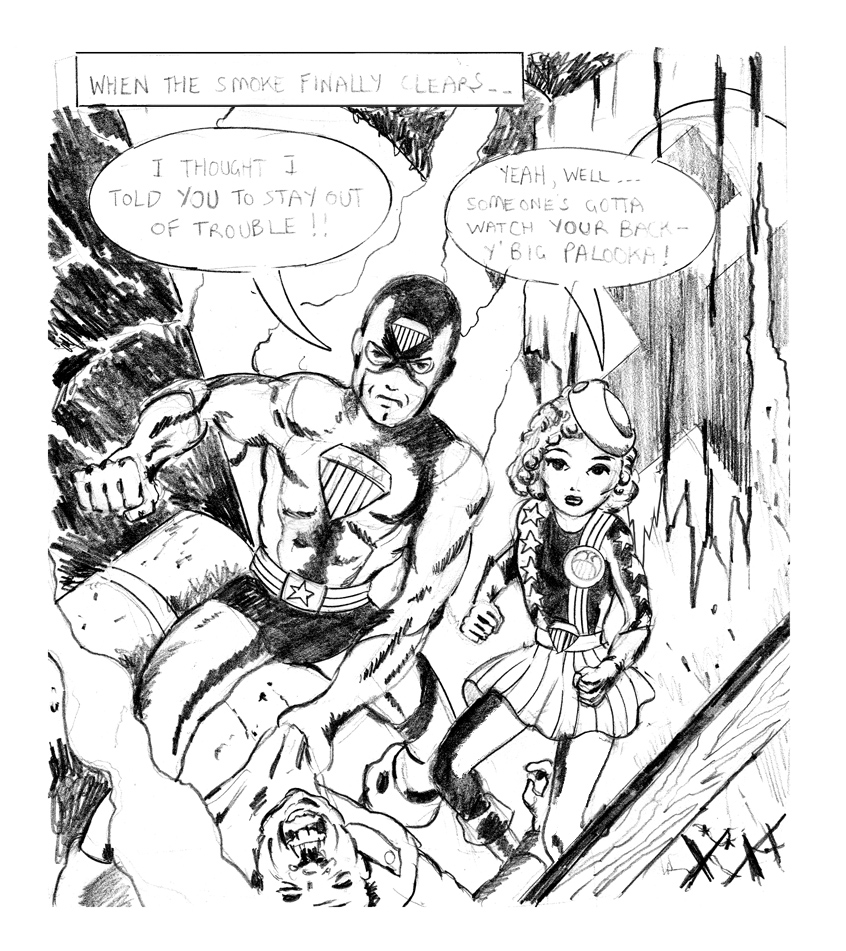 Inspired by Jack Kirby's
Captain America
, needless to say. May get round to doing a colored render when I get some free time.